SHEET METAL FABRICATORS: SELECTION GUIDE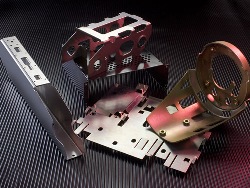 Steel metal fabricators can be found across the country. But finding a reliable, competent, helpful fabricator is another story.
As you evaluate steel metal fabricators for your next project, ask the following questions to help decide if the company is a good fit for your operation:
Does the fabricator take responsibility to produce parts in accordance with engineering specs listed in the order?
Does the company make reasonable delivery estimates?
Do they assume responsibility for the work of third parties they contract with?
Does the fabricator have the needed technical skills and engineering expertise to improve parts and reduce costs?
Is the company willing to speak up when a customer's design increases a part's production costs?
Steel metal fabricators who partner with their customers to engineer and produce the most economical, efficient parts are the fabricators you want to find. The time and effort needed to evaluate and select the right fabricator pays off in lower costs and higher quality parts for years to come.
For more than 50 years, Service Stampings has been a trusted fabricating partner for manufacturers in a variety of industries. Contact us now to put a leader among steel metal fabricators to work on your next project.